UNIBEN Courses 2022/2023 academic session | This is the full and updated list of UNIBEN accredited courses and fees, admission entry requirements, and faculties programmes available for the 2022/2023 admission exercise.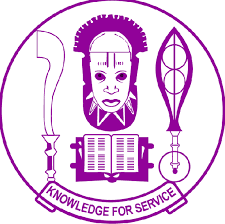 All candidates seeking admission to study at University of Benin  (UNIBEN) for 2022/2023 session are hereby directed to check the list of available Undergraduate, Postgraduate, Direct Entry, JUPEB, Masters, Certificate, Diploma, Degree, Distance Learning programmes and Short Courses offered at UNIBEN that has gained the National Universities Commission (NUC) accreditation before applying.
All you need to know about UNIBEN are published here on theinfoportal.com has obtained from the official UNIBEN website.
Official List of UNIBEN Courses For 2022/2023 Session
Below are the undergraduate courses that you can study at UNIBEN:
ACCOUNTING
ACTUARIAL SCIENCE
ADULT EDUCATION / POLITICAL SCIENCE AND PUBLIC ADMINISTRATION
ADULT EDUCATION/ECONOMICS AND STATISTICS
ADULT EDUCATION/ENGLISH LITERATURE
ADULT EDUCATION/GEOGRAPHY AND REGIONAL PLANNING
ADULT EDUCATION:
AGRICULTURAL ECONOMICS
AGRICULTURAL ENGINEERING
AGRICULTURAL SCIENCE AND EDUCATION
AGRICULTURE
ANATOMY
ANIMAL AND ENVIRONMENTAL BIOLOGY
ANIMAL BIOLOGY AND ENVIRONMENT
ANIMAL SCIENCE
APPLIED GEOPHYSICS
ARCHITECTURE
BANKING AND FINANCE
BIOCHEMISTRY
BOTANY
BUSINESS ADMINISTRATION
BUSINESS ADMINISTRATION
BUSINESS EDUCATION
CHEMICAL ENGINEERING:
CHEMISTRY
CIVIL ENGINEERING
COMPUTER EDUCATION
COMPUTER ENGINEERING:
COMPUTER SCIENCE
DENTISTRY AND DENTAL SURGERY
DOCTOR OF PHARMACY
DRAMA/DRAMATIC/PERFORMING ARTS
EARLY CHILDHOOD EDUCATION
ECONOMICS AND STATISTICS
EDUCATION AND BIOLOGY
EDUCATION AND CHEMISTRY:
EDUCATION AND COMPUTER SCIENCE
EDUCATION AND ECONOMICS
EDUCATION AND EDO LANGUAGE
EDUCATION AND ENGLISH LANGUAGE LITERATURE
EDUCATION AND FRENCH:
EDUCATION AND GEOGRAPHY
EDUCATION AND HISTORY:
EDUCATION AND INTEGRATED SCIENCE:
EDUCATION AND MATHEMATICS
EDUCATION AND PHYSICS
EDUCATION AND POLITICAL SCIENCE
EDUCATION AND RELIGIOUS STUDIES
EDUCATION AND SOCIAL STUDIES
EDUCATION FINE AND APPLIED ARTS
EDUCATION PSYCHOLOGY AND CURRICULUM STUDIES
EDUCATIONAL ADMINISTRATION
EDUCATIONAL MANAGEMENT
ELECTRICAL/ELECTRONICS ENGINEERING
ENGLISH LANGUAGE AND LITERATURE
ENTREPRENEURSHIP
ENVIRONMENTAL EDUCATION
ENVIRONMENTAL MANAGEMENT AND TOXICOLOGY
ESTATE MANAGEMENT
FINE ARTS/FINE AND APPLIED ARTS
FISHERIES
FORESTRY AND WILDLIFE:
FRENCH
GEOGRAPHY AND REGIONAL PLANNING
GEOGRAPHY AND REGIONAL PLANNING
GEOLOGY
GUIDANCE AND COUNSELLING
HEALTH EDUCATION
HISTORY
HOME ECONOMICS AND EDUCATION
HUMAN KINETICS
INDUSTRIAL CHEMISTRY
INDUSTRIAL ENGINEERING
INDUSTRIAL MATHEMATICS:
INDUSTRIAL PHYSICS
INDUSTRIAL RELATIONS AND PERSONNEL MANAGEMENT
INDUSTRIAL TECHNICAL EDUCATION:
INSURANCE
INTERNATIONAL STUDIES AND DIPLOMACY
INTERNATIONAL STUDIES AND DIPLOMACY
LANGUAGES AND LINGUISTICS
LAW
LIBRARY AND INFORMATION SCIENCE
LINGUISTICS AND AFRICAN LANGUAGE
LINGUISTICS/EDO
MARINE ENGINEERING:
MARKETING
MASS COMMUNICATION
MATHEMATICS
MATHEMATICS AND ECONOMICS
MECHANICAL ENGINEERING
MECHATRONICS ENGINEERING
MEDICAL BIOCHEMISTRY
MEDICAL LABORATORY SCIENCE:
MEDICINE AND SURGERY
METALLURGICAL AND MATERIAL ENGINEERING
MICROBIOLOGY
MUSIC
NURSING/NURSING SCIENCE
OPTOMETRY
PETROLEUM ENGINEERING
PHARMACY
PHILOSOPHY
PHYSICAL EDUCATION
PHYSICS
PHYSICS/INDUSTRIAL PHYSICS
PHYSIOLOGY
PHYSIOTHERAPY
PLANT BIOLOGY AND BIOTECHNOLOGY
PLANT SCIENCE AND BIOTECHNOLOGY
POLITICAL SCIENCE AND PUBLIC ADMINISTRATION
PRODUCTION ENGINEERING
PUBLIC ADMINISTRATION
PURE AND APPLIED MATHEMATICS
QUANTITY SURVEYING
RADIOGRAPHY
RELIGIOUS STUDIES
SCIENCE LABORATORY TECHNOLOGY
SECRETARIAL ADMINISTRATION AND EDUCATION
SECRETARIAL EDUCATION:
SOCIAL WORK
SOCIOLOGY AND ANTHROPOLOGY
SOIL SCIENCE
SPECIAL EDUCATION
STATISTICS
STRUCTURAL ENGINEERING
SURVEYING AND GEOINFORMATICS
TAXATION
TECHNICAL EDUCATION:
THEATRE ARTS
VETERINARY MEDICINE
ZOOLOGY
SHARE THIS POST WITH OTHERS!